FastLane Labs Announces Close of Seed Round
2023-05-25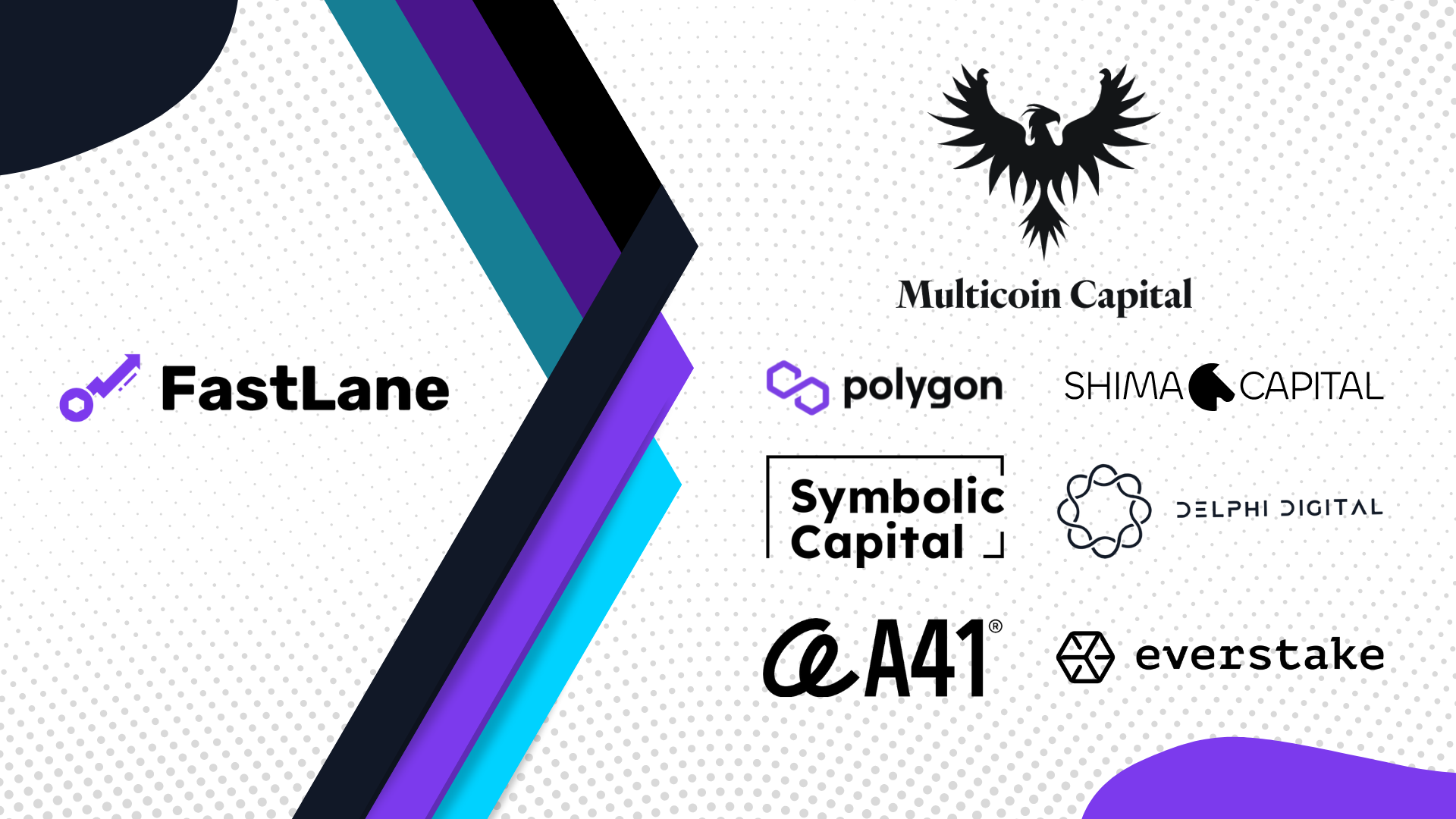 NEWS
FINANCE
We're thrilled to announce that our company, FastLane Labs, has closed a $2.3M seed funding round, led by Multicoin Capital, with participation from esteemed venture capital firms including Polygon Ventures, Shima Capital, Delphi Ventures, Everstake Ventures, A41, and Symbolic Capital. This significant investment marks a pivotal moment in our journey and it underlines our dedication to safeguarding the Polygon blockchain's network health and user experience.  

The funds from this seed round have allowed us to hire three blockchain engineers and an accounts director.  We're excited to announce that @TradersPse, @Code0x2, and @BenSparks_ have joined the team and are lending their expertise to our smart contract development and backend engineering.  We'd also like to extend a warmhearted welcome to @TomFastlane, who is working directly with validators to ensure that their onboarding experience is as smooth as possible.

Since our open beta launch in December 2022, the FastLane protocol has been rapidly adopted. Currently, 23% of blocks on Polygon are produced by validators participating in the FastLane protocol, a testament to its effectiveness and widespread appeal. The funding secured in this round will allow us to scale protocol adoption and expand our product suite as we explore new ways to protect users and boost revenue for validators.  We're excited about the road ahead and remain committed to safeguarding the Polygon blockchain by delivering a robust, efficient, and user-friendly solution to our community.
Polygon validators looking to connect to the FastLane protocol can find our onboarding guide here. Please send any questions to [email protected] or ask our team in our discord server.
Searchers looking to get started sending bundles can find the searcher onboarding guide as well as integration examples in our documentation.  Please join our discord server to ask the team any questions regarding integration.